We all love our blinking routers when they happily exchange our data. One of the things we have definitely not thought of while designing batman-adv: These LEDs can even have a higher meaning! Sean McIntyre and Jonathan Kiritharan created this nice Conway's Game of Life implementation on 8 routers based on OpenWrt and batman-adv. Enjoy this fine art project!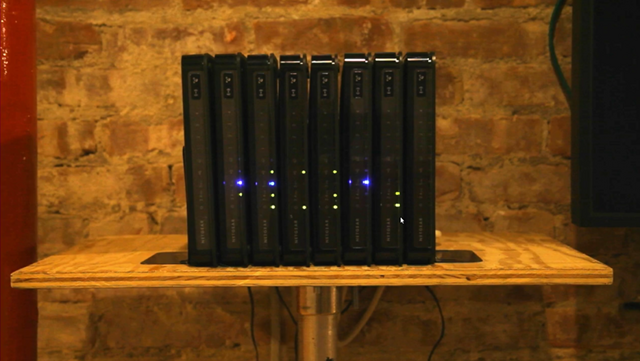 More details, source code and a video can be found on the project page: http://www.boxysean.com/portfolio/mesh4lyfe/
(BTW, also Hack A Day featured this project: https://hackaday.com/2012/02/04/using-routers-as-displays/ )
Thanks for this wonderful hack!